BENEFITS COMING FROM COOPERATION
Our services are absolutely universal. There are no limits in our cooperation, because the improvements, system and trainings we implement apply to just about all areas of business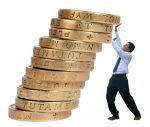 The biggest strengths of our system are:
savings reaching over 300% over the incurred costs, achieved during one year from the final moment ofproject implementation
return on investment during the project- over 60%
the warranty: three weeks' savings considered annually are equal to QMC's contracted salary
possibility of terminating our work by the customer during each phase of the project without giving any reasons for such decision
When you decide to use our services, we will offer to you:
complex analysis of your company's current condition
new management system in the previously discussed areas
optimization of business / work processes and their implementation
costs' reduction
effective planning and control system
long-term strategy for company's advancement
projection of development levels for company's management
training and individual coaching program
rational change of work behavior of people in your organization
motivation system and periodic employees\' appraisal
increase of work flexibility observed among employees
We invite you to a meeting when we introduce the details of what we could offer to your business. Together we will choose the best possible solution for your company's advancement and we will discuss all phases of our cooperation.

The savings reached by the companies where we executed our projects could be calculated in millions of Euros. During our work experience we trained hundreds of employees – from crafts' masters and foremen to managers, departments' directors and board members. On your request, we will present our up-to-date references. We ensure full confidentiality.